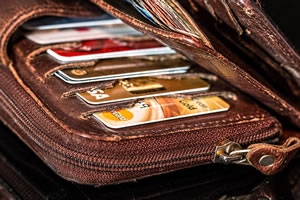 Mind your pockets for the Summer Sales especially before Christmas when the pendulum of motivation is squarely on the buyer. Having said that, Summer is an enjoyable time to be shopping and to be buying.
Many retailers and services are selling for Christmas, with items flying off the shelf. It's important to take a deep breath before Christmas on your need of items. In all reality the same item may be half price after Christmas. And that timing is when there are traditionally some fabulous opportunities for purchases. The window may be small for the bargain so shop with eagerness.
Later in January the Summer stocks will start to be put on sale. Again, with the seasons changing you will probably still get a lot of use out of any summer sale purchases!
Shoppers Tip: Steady up in the Summer Sales before Christmas and double check yourself.
Summer Sales Ideas
Mattresses Direct To Public

Kilsyth, Vic

/

03 8761 8999

Summer Mattress Sale

Mattresses Direct to Public has loads of mattresses and we are having an Insane Summer Sale. One of our popular items over the summer months are our cool mattresses. Get a cooler nights sleep on one of our quality organic cotton mattress.

Call us NOW on 8761 8999 for the Best Mattress Deals.

Or come into the store and see our complete range.
Located in Kilsyth, Melbourne, Victoria.

LuvLee Gourmet Ice Cream

Melbourne, Vic

Gourmet Ice Creams and Sorbets

There is no better treat in summer than some delicious Ice Cream and LuvLee's Gourmet Ice Cream is as delicious as it comes. For a special treat why not sample one of the home made sorbets.

Luvlee Gourmet Ice cream have all the mouth watering flavours and they can even make to order any special ice cream flavours you wish for.

Based in Melbourne they can deliver within the Melbourne CBD for free. Yum!

Ten Little Indians

Order Online, Aus Wide

Get your child set for summer with new clothes.

Summer is here and it's time to deck out your little one in the latest summer fashions from Ten Little Indians. If you get in quick you might even find some bargains on out of season lines. Ten Little Indians has an extensive range of clothing and accessories for babies, toddlers and beyond.